Philippe Varlet

Irish fiddle for all occasions

Washington DC / Baltimore area, and beyond

This page was last updated on: May 4, 2007
CONCERTS

- solo or group performances with musicians carefully selected for each occasion  

- weddings, parties, dances, etc.

Philippe Varlet
has been performing Irish music (mainly on the fiddle) in the Washington DC area for over 30 years. While his primary instrument is the fiddle, Philippe is also proficient on the bouzouki, mandolin, tenor banjo, and guitar, and can also play the tinwhistle and the button accordion. Over the years, Philippe has performed at the White House, the Irish Embassy, the National Geographic Society, the Smithsonian Institution, and other venues in the Washington D.C./Baltimore area, as well as at local festivals, ceilis and fleadhs, and countless private events, weddings, parties, etc. A past member and leader of the Silver Spring-based Blackthorn Ceili Band during the 1990s, Philippe has a wealth of experience playing for dancers in social and performance settings. Currently, Philippe can be heard most often playing at the Bethesda Irish pub
Ri-Ra
on Wednesday nights (7-11pm) and Sunday afternoons (3-7pm).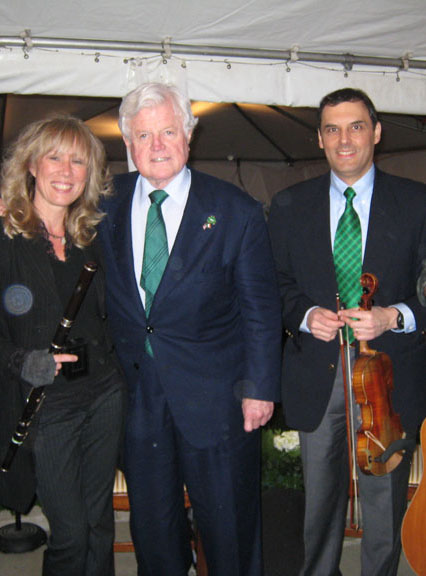 Groups can be duets, trios, or larger ensembles, and include instruments like flute, uilleann pipes, guitar, piano, bodhran,  etc. A caller or dancer(s) can be added to the lineup upon request. Sound equipment will be used depending on the size of the venue and on the circumstances of the engagement. Fees are negotiated in advance and contracts are provided.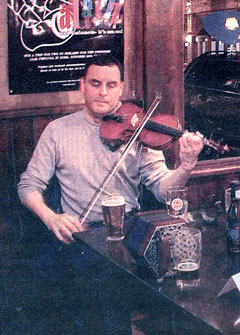 In full flight at Ri-Ra...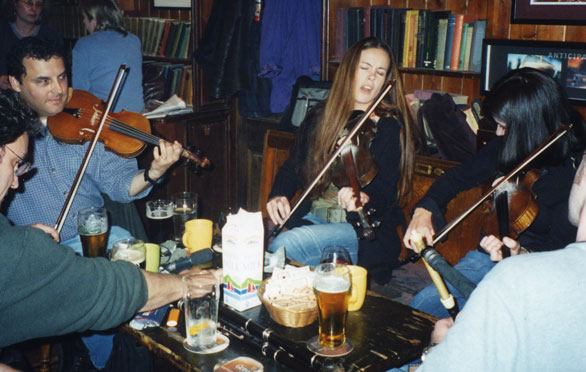 With Liz and Yvonne Kane in Galway, 2002

With the brilliant James Cullinan, Doolin, 2002